Over 7,000 square feet of gaming paradise
And a bar, if you're into that kind of thing.
No entry charge or table fee for open play, ever.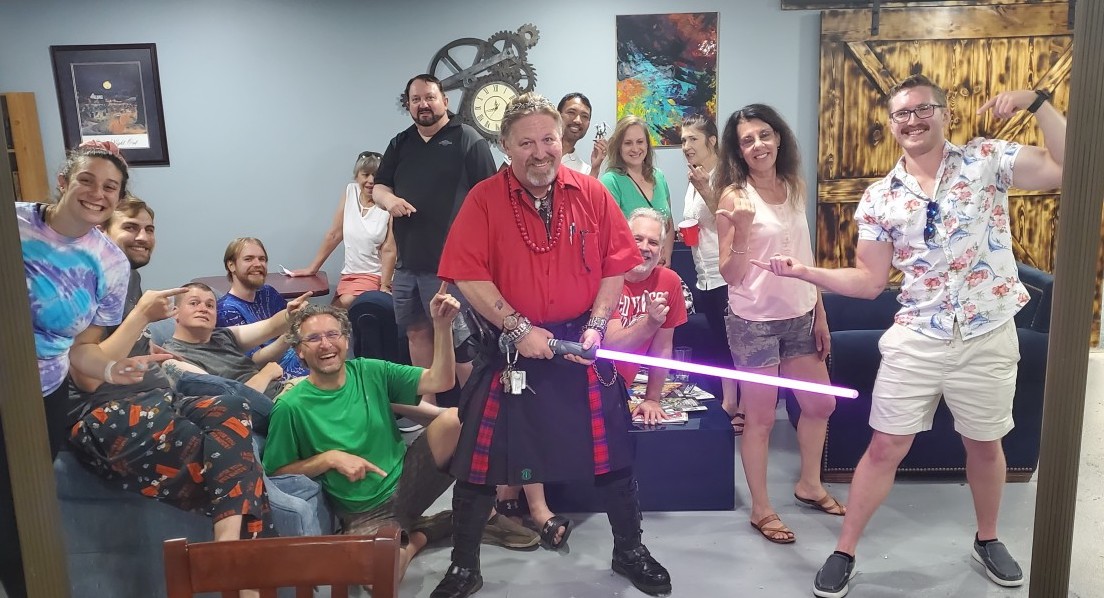 Weekly Game Nights
Join us for one of our regular game nights! Open Play is FREE–just show up!

Tuesdays
6pm
Miniature War Gaming
Open Play
FREE!

Wednesdays
6pm
Magic the Gathering
Open Play
FREE!

Thursdays
6pm
Euchre Night
Open Play
FREE!

Fridays
6:30pm
Magic the Gathering
Open Play
FREE!
Master Calendar
Never miss a regularly scheduled open play opportunity or special event. Add our Google Calendar to yours!
Ample seating with a relaxed vibe.
We built this space for gamers, whether you are playing a game for the first time or the thousandth time.  We are proud to provide a safe, welcoming, and fun space to play games, make memories, and meet new like-minded people!
Scroll through our photos!
Cold draft beer and cocktails available.
Roll a d20 on our cocktail chart to have fate determine your drink order and receive a $1 off! Or order straight off our cocktail list. 
Bring your own game or choose from our stacks.
Can I bring my own food in?
Yes! You are welcome to bring your own food and snacks in.  We sell a variety of light snacks and drinks, but you can also grab some carryout from the abundance of restaurants surrounding our store.
What kind of alcohol do you serve?
We are fully licensed to serve and sell beer, wine, and liquor. 
Is it really free to come and play?
Yes, we take pride in providing a space to gather with friends and family. We never charge an entry fee, table fee, or drink minimum for our regularly scheduled open play times. Exclusions include special events.